Discussion Starter
·
#1
·
In an effort to make my bike a little more comfortable I decided to take my seat apart and investigate.
My biggest gripe about the seat is the lack of cushion and how it slides you forward.
It took a while to pull all the staples out of the cover. Removed the foam to move the back of the seat back and to level off the seat. We did it on bike so I could sit on it and diagnose the areas that needed to be modified. Next was the gel insert. I had some real thick gel also but it felt like I was on a waterbed and not in a good way.
Altough this insert was fairly thin it wasn't over the top. Next was a couple layers of foam that I cut with a turkey slicer. I dropped the seat with the original cover off at a local upholsterer and they got to work. They ended up just modifying the stock cover and adding a piece in a couple spots.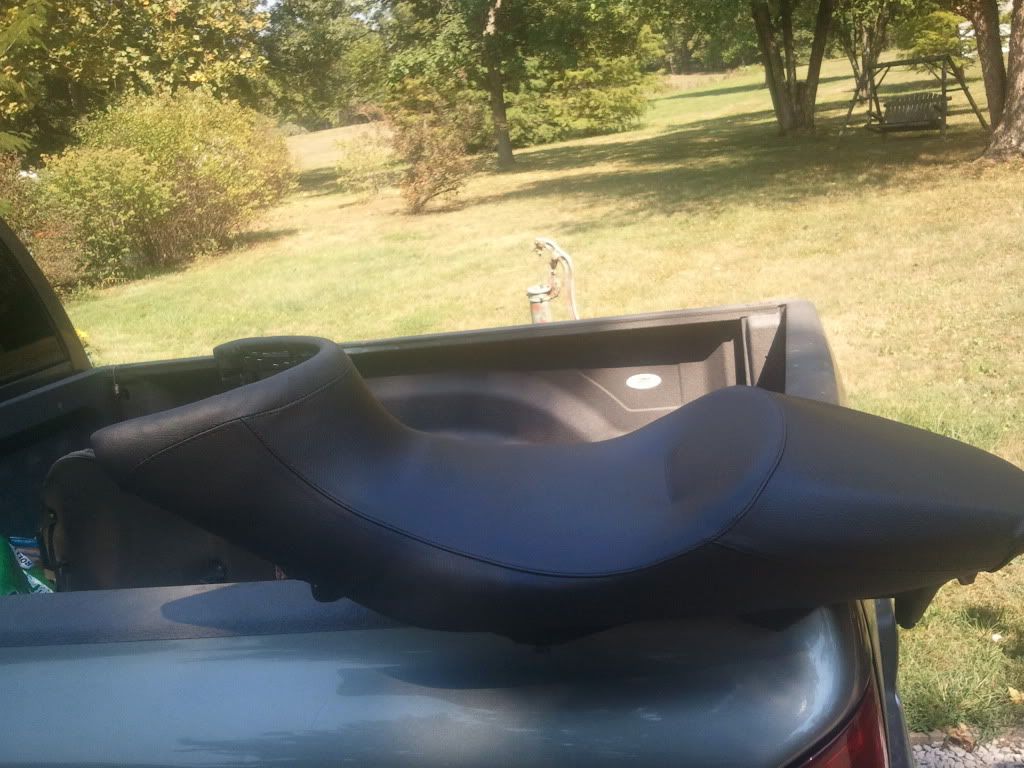 I also picked up a set of panniers this week so I got to finally adjust the esa for luggage
I changed the oil ahead of schedule because next week I am going down to the smoky mountains to ride the tail of the dragon again, blue ridge parkway, and explore the areas around. By the end my 5500 mile service would be close so I figure why wait? Also installed a cigarette lighter outlet underneath the seat so I can charge my phone, ipod etc.
Next I think it's time for some rizoma mirrors, possibly some risers, and a new set of pegs (I hate rubber covers on pegs
).